by admin on Jan.27, 2011, under Print, Work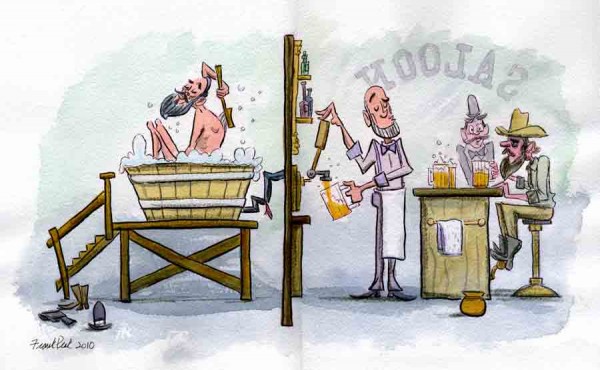 I posted the sketch for this on Twitter last week.  This is a new print that will be up for sale on my etsy store this week. It was recently a part of my show back in Dec.
If you are interested in pre ordering a copy just drop me an email ahead of time and you will be one of the first to receive it.  Currently it will only be for sale in 8×10.  11×17 HOPEFULLY coming soon.  I'll be sure to post a link to the updated print for sale later this week!
:bar, bathtub, beer, brush, ink, mug, new work, pen, Print, saloon, sketch, swill, wash, watercolor